About Sasquatch Investigations of the Rockies
Sasquatch Investigation of the Rockies Mission Statement
Our mission is to respect, recognize, protect, educate others and assist the Sasquatch
people by all means possible as they become known to the world.
We will assist with responsible legislation towards their protection and right to co exist
freely amongst us. We will help with all types of assessments of their needs and requirements
based on facts and field experience.
Finally, we will continue to seek their trust and friendship as we grow and learn more about
each other over time.
Here's our goals at Sasquatch Investigation of the Rockies:

.
1. We want to give you a source to report encounters that will be taken seriously and responded to in a timely fashion, if requested.
2. Your encounter reports are a key piece to S.I.R. because it keeps us up to date with current and past locations of activity and we heavily document and research all credible reports we get.
3. We want to have the most state of the art equipment for documentation of these animals, so we offer products to generate funding for our research.
4. We want to educate the public through our research with full disclosure.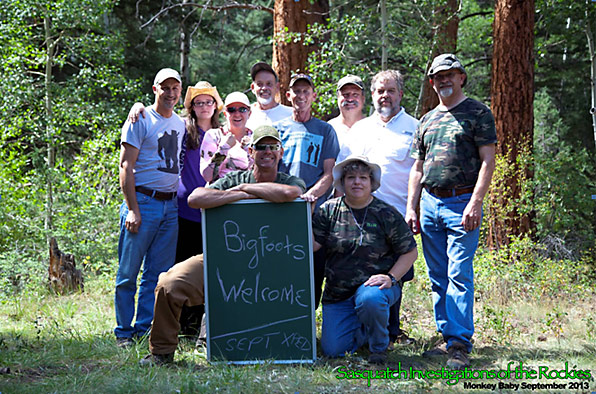 The photo below is a collage that was created by Tony Lombardo as a gift for our 2013 Christmas party was so well done I just had to include it on the website. Tony is a very talented man.
It shows some of the evidence we have found over the years and shows his talent with a camera. It also shows the relaxing nature and serene beauty of what we do and why I love it so much.
This day I am enjoying a quiet moment I often do as a light rain shower passes over head. This collage captures the true essence of who we are, what we are and what we are doing. We truly are the luckiest people in the world and I never forget it. This is why.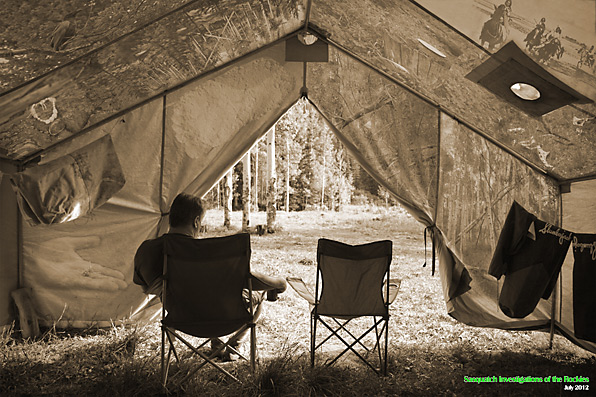 Click here to meet the Sasquatch Investigation of the Rockies Research Team