This Sasquatch research expedition took place during Thanksgiving break in our Central Colorado spot.
Recently on Thanksgiving break I took the chance to go to my Central Colorado spot. I had not been there since October 15, 2011. I think this trip epitomizes why we are different.
This day as I drove through a small mountain town at 11 am the temperature read 19 degrees. The wind was out of the southwest at 20-25 mph and it was cold. This was in the day time conditions, the night was worse.
I went by myself as I do a lot. During the day it was bearable, the night conditions were difficult on this open ridge. I would stay in my truck for 10 minutes and then get out for 30 minutes and do what I do.
I think after you read this piece you will find why I am willing to sacrifice so much time and effort for so little back.
The foot prints presented I found during the day, which is always a good sign.

.

There were patches of snow, but there was not that much left.

.

The snow was mainly on the north slopes as is typical in this area this time of year.

I found 2 track lines that stopped and started in 3 separate tracks locations heading east indicating to me two individuals were in the area.

.

Both sets of prints dwarfed my size ten shoe. These Sasquatches here are big and quite intimidating.

.

I was there from about 12 noon to 8 pm.


.

The camera time is off an hour as I failed to set it back due to a recent change due to daylight savings in Colorado.

.

The new moon and planet picture at 5:20 pm. It was pitch dark by 5:45 pm.

.

I found a relatively fresh tree break on a known trail they use as they head to drink. This is a good sign I look for as well.

.

The most significant event was eye shine.

.

About 6:30 pm I saw a huge flicker of brilliant white light by my feeding station about a 100 yards away over a small knoll as I sat it my truck.

.

I got out and announced my location, which is always wise.

How do I know this was eye shine? Experience, once you have seen it, you will never forget it.

.

I saw what is typical at this place. A huge pair of eyes turn from red to white before my eyes and then blink.

.

How they do this I do not know? This is biggest mystery to me of all.

If they're annoyed or unfamiliar with you, they stay red.

.

They never stay red for longer than a second for me here anymore.

.

Then one, two, three more pairs appeared around me on three sides. All brilliant white.
They stayed back and ate and after they were done they worked their way forward. I could see their huge silhouettes in the star light. They came as close as 15 feet, but didn't make a sound, except for a few small grunts. I sat and talked to them. They listened. This went on for about an hour.
Nearly completely frozen, I had to go to the truck and warm up. They stayed in the area until about 7:30 pm moving around me.
I never get tired of the eerie dance we do, but this is how it played out. I had two Canon digital cameras with me, but did not use them as a flash is a sure show stopper and I have not yet obtained good night time camera equipment I would be comfortable using in their presence.
It's a strange relationship, I have fostered with this group. Honestly, I felt sorry for them in these harsh conditions and feeding them made me feel good about what I had done.
I left in my warm truck happy with the days events for the 2 hour drive and I wondered how they survive in this cold climate, but they do. I can't even imagine Canada, Siberia or Alaska. These are the toughest of beings.
Now obviously, to the novice Sasquatch Investigator or skeptic this sounds like science fiction or a tall tale. I assure you it is not. It is not important that you believe me, it what you can learn from this piece that important.
If you are lucky enough to ever break into their world like I have, you will understand and appreciate the effort it took me to get to this special place. You will not carelessly throw it away for a quick photo to please the masses or for money or for instant gratification.
This experience transcends time and space. It is bigger than me. It is bigger than you and once you realize this, maybe you will get to see the things I have seen.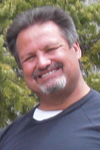 Many of our investigators have got to see eye shine at this place this year as well and it has changed their focus and mind set.
These experiences are out their waiting for you.  This I promise.
Michael
Find out more about our Sasquatch Research