Last Of The Baby Boomers by Scott Barta
Scott Barta, Sasquatch Investigations of the Rockies Co-Founder, is also an author.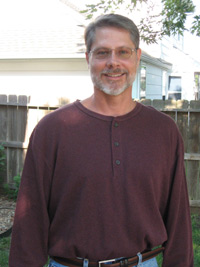 Scott wrote a autobiography about being born between
1960 and 1964, a time period he self proclaims to be the
"Last of the Baby Boomers".
He discusses what it was like to grow up in middle America during the sixties and seventies.
A constant throughout the book is his friendship with Michael Johnson who Scott met in the summer of 1967.
The book follows Scott through his journey to the present.
There are a vast array of topics and situations discussed in the book most with humorous overtures.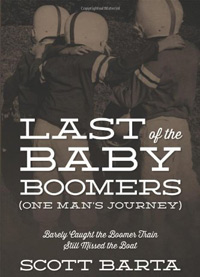 The groundwork for a fairly normal existence is set when Mike Johnson calls Scott out to Colorado to join him on a Sasquatch adventure.
Seven chapters of life with Mike and the other SIR researchers follows.
The only way to portray our excursions is to write what seems to be fantastical to the average person.
If anything some situations are downplayed as it is hard to describe what it is like to actually be there when things are going down.
This book has something for everyone, including seven chapters of Sasquatch experiences that will leave you wanting seven more.
You can order Scott's new book at Amazon in paperback and Kindle format, and at Barnes and Barnes and Noble Nook format.
| | | |
| --- | --- | --- |
| | ……….. | |
Please share Scott's new book on Facebook, Twitter and Pinterest, as many late boomers will enjoy reading his stories. And you can share comments below.